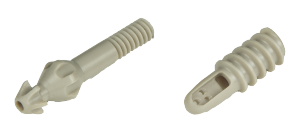 Windsor Beach Technologies is an FDA Registered / ISO 13485 Certified contract manufacturer for medical and dental devices – Class III implantable and instrumentation.
Machine Validation: Conforms to FDA 21 CFR 820.75
Process Validation: Conforms to ISO 13485 section 7.5.2 validation of processes for production
Raw Material Controls: In addition to Mill Certifications, all raw material is analyzed with a Thermo Scientific Niton XL2 Elemental Analyzer –  Critical safeguards for critical products and systems.
Windsor Beach is a technology driven company with a broad breadth of premium machine tools and metrology; experienced in working with Cobalt Chrome, Titanium, Tools Steels, and PEEK.
The quality department and personnel are supported with SmartScope Vision Systems, Keyence Vision System and Zeiss Programmable CMM.
Our people participate in continuous education as to stay current with quality systems, software, machine tools, and manufacturing processes.
Product validation performed to customer requirements or we default to PFEMA'S, CPK and process control plans.
Full traceability is maintained for all product manufactured.